Cable Gate Features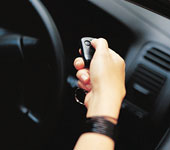 Fast and Convenient Operation
The Cable Gate opens and closes quickly using a variety of Access Control systems. These are activated within the comfort of the car and include simple access cards or key fobs, RFID tags or smart phone applications.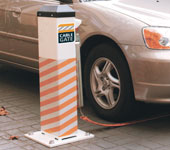 Reliable with Low Maintenance Requirements
The modular design of Cable Gate provides for easy and efficient repair and replacement. Most repairs relate to driver inattention. Our repair service mostly provides same day repair ensuring your premises remains secure.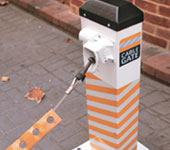 Vandal Resistant
Due to the strength and security of operating parts within the locked master post Cable Gate is virtually vandal resistant.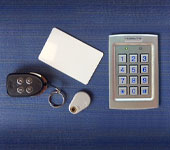 Interfaces easily with most Access Control Systems
Cable Gate relies on a simple 'open' command signal from any standard access control system. These include key fobs, proximity cards, keypad, timer clocks, RFIDs, road loops and smart phone applications.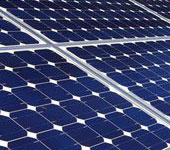 Solar Option
The Cable Gate can be solar powered for applications where mains power is not available.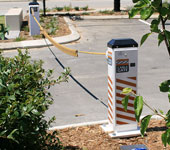 Designed with Multiple Safety Features
The Cable Gate has been designed with many safety features:
Photoelectric Beam
This beam prevents the gate from closing while the opening is obstructed.
Closing Overload Sensor
If an excessive load is applied on the cable while the gate is closing, the Gate Controller will detect the load and cause the gate to re-open immediately.
Opening Overload Sensor
If an excessive load is applied on the cable while the gate is locked (eg a person sitting on the cable), the Gate Controller will detect the load and the gate will not open until the load has been removed.
Entry Mouth Safety Latch
This prevents objects or fingers being caught or jammed while the gate is closing.
Rechargeable Batteries power the Gate
In the event of a mains power failure, the batteries will enable the gate to continue to operate.
Low Voltage Power Supply
Cable Gate is powered by a standard 24 A.C volt 1amp power pack. This avoids the hazards of 240-volt power supply up to and on the gate.
Gate Controller shut down
If the gate is not open or closed after five attempts due to an obstruction or a fault, the Controller will shut down and the gate will remain closed or open. The Gate Controller must be reset once the obstruction or fault has been removed.
Visibility
Cable Gate posts are fitted with reflective striping and signage to ensure that the Cable Gate is visible to approaching vehicles and pedestrians both day and night. Bright yellow sheathing is fitted to the main cable to enhance the visibility of the main cable.
Space Saving
Cable Gate does not require space above or beside.